Experienced Attorney Serving Macomb, Oakland and Wayne County, MI
---
Former Magistrate- 48th District Court, Marshal A. Garmo, PC, is the Experienced Attorney You Need to Serve You Justice
Marshal A. Garmo, PC is a local lawyer with 32 years of experience providing his clients with dedication and justice. He is committed to fighting for the rights of each of his clients and providing them with the results that they desire. His law firm is known across the state of Michigan for being dependable and ensuring that justice is swiftly brought about. Whether his clients are about to go to jail, have small business problems, need liquor license transfers or have judgments that need to be removed, Marshal is determined to obtain the best possible outcome each and every time.
Are You at Risk of Doing Jail Time?
Marshal A. Garmo, PC has a vast amount of experience in many areas of law and has the knowledge needed to get you the justice that you deserve. As a former magistrate with decades of criminal law experience, he understands the law and the severity of the charges you may be faced with. Marshal is also proficient in divorce/family law, real estate transactional law and criminal defense law. Whether an offense is as minor as a misdemeanor or as severe as a felony, Marshal has the persistence and knowledge to take care of his clients. Some of the most common criminal cases he takes on are domestic violence, driving with a suspended license, as well as DUI/OWI, and he consistently proves to win cases with his vigor and passion for law.
Marshal is a former magistrate of the 48th district court and is especially knowledgeable in traffic and trucking law. With clientele spanning the tri-county area, he is familiar with traffic laws all across Michigan. His other specialty area of practice is liquor control and in the past has been able to get a liquor license transferred in almost a quarter of the time that it would typically take. He is persistent and results-driven, and he will fight for you.
Client-Focused, Outcome-Driven: Licensed by the Supreme Court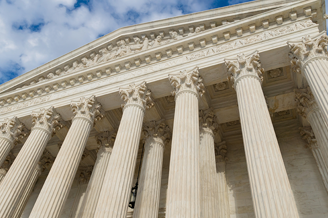 Among all of the other attorneys in the area, the Garmo name stands as a symbol of justice, fairness and hard work. He is there for his clients when they need him the most, and he will be there for you, too. He will travel wherever he needs to for his clients and strives to always be their lifeline if they are in jail. Marshal is a licensed translator by the Supreme Court and speaks several languages. Besides his law degree and master's degree in political science, he is also a licensed real estate broker, a licensed loan officer and a licensed title agent, providing his real estate transaction clients with excellent insight on their home's purchase or sale. He is readily available (whether by phone or the form on this page) to help with your legal solutions and questions. Marshal A. Garmo, PC is committed to responding to all questions within an hour (during regular business hours) to give you the legal answers you need.
---
There's only one sure-fire way to guarantee the best possible outcome for your case, and that's to act quick. The faster you take action, the better off you'll be. Trust Marshal A. Garmo, PC as your attorney. With a track record of success, he will fight for your rights and provide you with the legal representation you need.